Breakfast Club
At the moment our arrangements are different so please call or email the school office if you wish to book your child into a club. Below is the way we operate in normal circumstances.
Every day we offer a FREE FOR ALL breakfast club before school to ensure children have a healthy and nutritional start to their learning day; and to support our working parents and carers. Breakfast club opens at 8.00am and closes at 8.30am. It is open to any children in YR - Y6. A variety of cereal, brown and white toast, fruit and a variety of drinks are on offer every day; but we also offer other healthy foods on different days across the week; such as beans on toast, yoghurts and vegetable sticks.
From September 2019 we introduced an EARLY START breakfast club, which is available from 7.30am each day. There is a limited number of places for the early start breakfast and a nominal charge will be made of 50p per child per day. To sign up for a place in the early start breakfast you MUST contact the school office.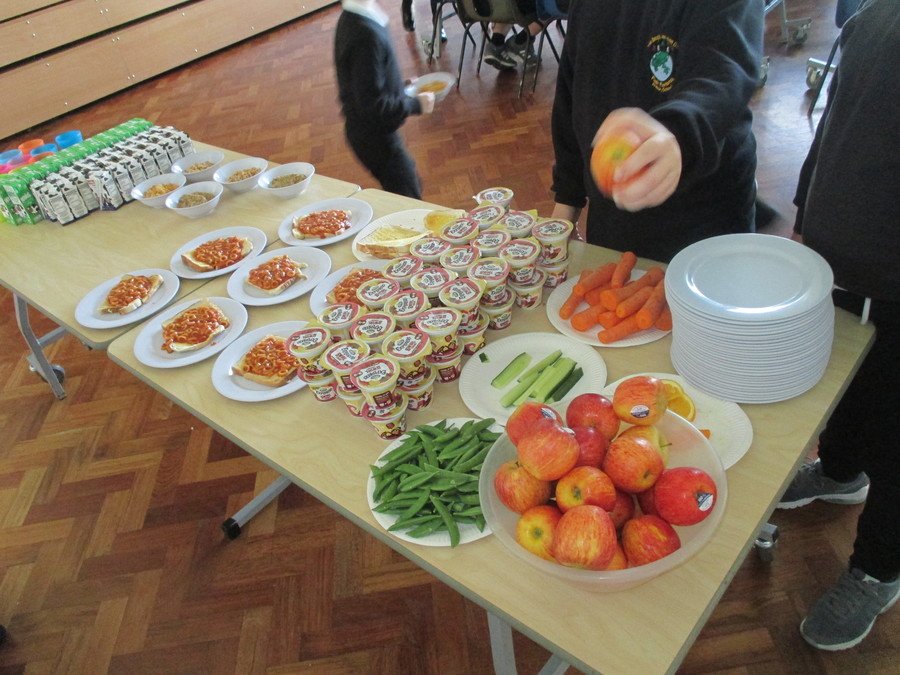 Once a term we hold a themed breakfast. This is normally held on the last day of each term.
The themes are as follows:
T1 - French Day - croissants, pain au chocolat, brioch
T2 - British Day - porridge, welsh cakes, Irish soda bread
T3 - American/Canadian Day - pancakes, waffles
T4 - European/Continental Day - meats, cheese, bread
T5 - Caribbean Day - exotic fruits
T6 - English Day - cooked breakfast (bacon, sausage, egg)