School Council reports on visit of Karin Smith MP to Fair Furlong School Karin Smith our Bristol South Labour MP visited our school and met with our school council. Our School Council explained what their purpose is. Hugo Maindron "we are here to make the school a better place to be". Karin told us she made her maiden speech on June 8th 2015. Karin explained when you make your maiden speech no one is allowed to interrupt you. The children asked her questions – "How loud is Big Ben?", "Why does the person sits in the big chair in the House of Lords wear a wig?".Enter text...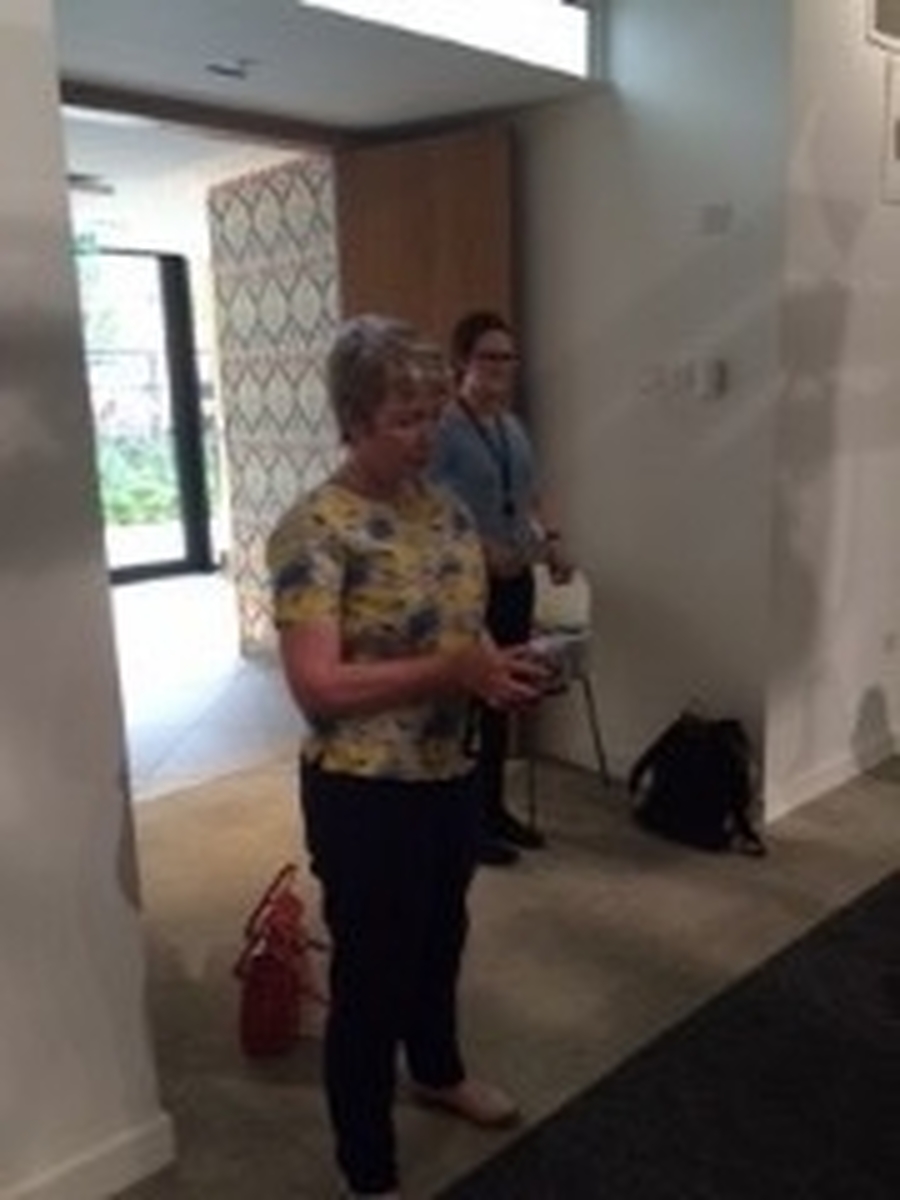 School Council report on their visit to Houses of Parliament - On Tuesday the 28th June children in Year 3, 4, 5 and 6, who are on the Fair Furlong School Council had the opportunity to visit the House of Commons in Westminster. We all had to set our alarm clocks early that morning as we had to arrive at school by 7.15 am. We travelled to Bristol Temple Meads station on our school mini buses and then continued on our journey to London Paddington by train.
When we arrived at Paddington Station we looked at the underground map and figured out we needed to get on a Circle Line train to Westminster (it was ten stops away). When we arrived back over ground at Westminster the sun was shining and it was boiling hot. We sat and ate our picnic lunch on the grass opposite Big Ben. As it turned 12.00 midday we heard Big Ben chime twelve times.
Then it was time to go to the House of Commons Education Centre. Our Guide for the afternoon was Dianne Green. She met us on arrival. We were all given VIP passes to wear. Each of us had to pass through security (it was just like being at an airport). Dianne then took us straight through to the Houses of Parliament. The building was much bigger than we thought it was going to be and very grand.
First we visited the House of Lords. In the House of Lords the chairs are red and the carpet is blue. We met the two sniffer dogs (springer spaniels) who were about to check the House of Lords for danger. We hadn't expected to meet any dogs on our visit!
Then we climbed a very narrow stair case to reach the public gallery of the House of Commons. Parliament was in session when we arrived and MPs were debating a bill that is about to be passed. MPs had to take it in turn to speak and listen to each other respectfully. In the House of Commons the chairs are green and the carpet is green. Dianne told us that the Queen is not allowed to enter the House of Commons. We have been somewhere the Queen isn't allowed to go!
Even though the Queen isn't allowed to enter the House of Commons a mace is placed on the table in the middle of the room to symbolise her presence. The mace was gold and had a crown at the end it. The mace always points towards the party that is currently in power.
Our tour of the House of Commons was followed by a session at the Education Centre called 'The People's Parliament'. In groups of four we had to answer questions. Should children be able to rule the world? Should all people be treated the same? Can good things happen if you don't do as you're told? We then debated our opinions. This was followed by a film about the suffragettes. We found it incredible to discover that as recently as 1908 women in the United Kingdom were not allowed to vote.
Just as our education session was about to finish our Bristol South MP Karin Smith joined us. This is the second time we've met Karin this year. She visited us at Fair Furlong in the Autumn when our new school council had just formed. The children had the opportunity to ask Karin a few quick questions before she had to dash off. Why did you decide to become an MP? Karin replied "I was motivated to become an MP because I believe in fairness, equality and making the world a better place." What do you do every day? Karin replied "Every day is different. I have to do lots of reading and I go to lots of meetings." Karin said she loves her new job and hopes to see us again soon.
We were very grateful to Karin for taking time out of her extremely busy schedule to come and see us.
We then quickly made our journey back on the underground to Paddington and onward by train to Bristol. We were very tired when we got back but it was worth it. It really was an unforgettable day!
By Hugo Maindron (Fair Furlong Primary School Head Pupil) and Lily Green (Year 6 School Councillor)
School Council Report re Fair Furlong School Referendum - On Friday the 24th June Fair Furlong Primary School held its own mock referendum. Children were asked to vote on the question:
"Should 11 year olds be allowed to vote?"
Last week School Councillors from Year 5 and 6 made decisions about whether they wanted to back the Yes campaign or the No campaign. Voting started promptly in the small hall at 9.00 am on the 24th of June with our Reception children voting first. Children queued up with their polling cards, cast their votes in our polling booth and then placed them in the ballot box. At lunch time our Year 5 and 6 school councillors opened the ballot box and counted the votes.
The votes were as follows:
168 children voted Yes, 138 children voted No
The event was a great opportunity for all the children at Fair Furlong to further develop their understanding of how our democracy works following our General Election last year.
"This felt very different to the General Election because people were just voting yes or no. There was no actual winner. I am delighted people voted Yes as I was one of the Yes campaigners. I think children's voices should be heard. We shouldn't have to rely on adults to make important decisions that will affect our future."
Lily Green (Year 6 School Councillor)
School Council consultation on Wilmott Park - On Wednesday 20 July Julian Cox from Bristol City Council met with the School Council to gain their opinion on 3 potential designs for Wilmott Park. The children had to choose which was their favourite design. Work will commence on developing the new park in September. Other schools are also being consulted, Julian said he would get back to us in September and let us know which design won.