ASSESSMENT
At Fair Furlong we believe that assessment is an integral part of quality first teaching. It helps us to identify individual's strengths and next steps and is a resource to allow pupils to take responsibility for their own learning.
To ensure that we apply a fair and robust system of assessment, we follow an assessment cycle: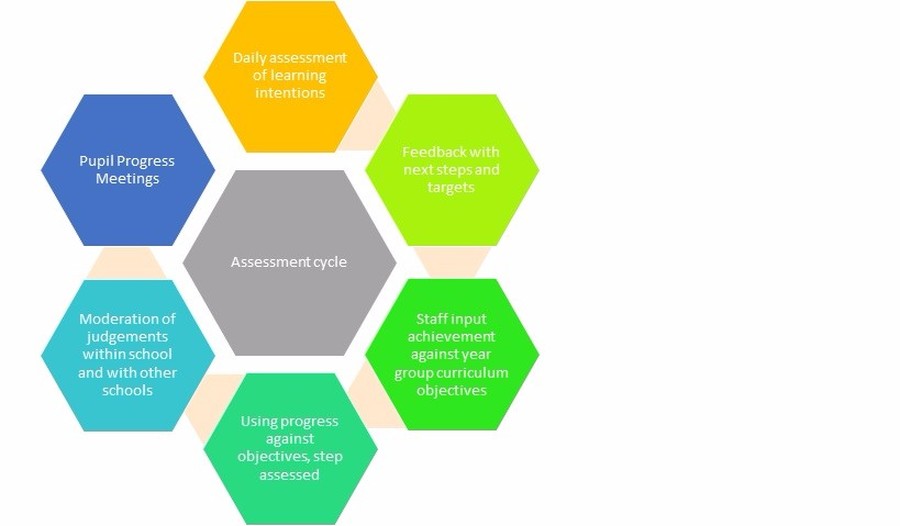 Details of children's attainment and progress are reported to parents three times a year, during parent's evenings and in school reports. This information is also available on request to parents at any time. The links below give information on our Year 6 Attainment; Parent Guide to Assessment and our OFSTED Dashboard Report.
You can access data about the achievement of children at Fair Furlong and other schools at the following link https://www.gov.uk/school-performance-tables.
Parent Guide to Assessment Dashboard Assessment Analysis 2016
Year 6 2016 Summary of Attainment
The above links will be updated as and when the latest data is shared with our school.
If you have any questions regarding these links or the data in them please contact the school office.