Club links -
Children in Fair Furlong attend many out of school clubs and do very well at them. Below, are some of their achievements and how you can get involved.
"Hi, my name is Ella and I am 8 years old. I am a member of a group called Dance Extreme BS13. We do lots of performances and we are even signed up for Britain's Got Talent - we are waiting to see if we have qualified. I do dance every Saturday at Merchants Academy. I enjoy doing dance because everyone is friendly and we do different dances every week and then we put them together. I think other people should come to dance because they will meet nice people and enjoy making new friends."
Contact details:
Tel: 07875 080 004
Peterson Avenue, Withywood , BS13 0BE
"My name is Ollie-Jo. I play rugby and my team is called St. Bernadettes Old Boys. I am a prop forward in the scrum. Come and join us because this season we are 13 aside but we only have 11 players! We need you! We meet in Whitchurch every Sunday morning."
Contact details:
Tel:01275 891500
Bamfield, Bristol, Avon BS14 0AX
FOREST SKILLS - 4 lucky Y5 children have been given the opportunity to attend 6 forest school sessions at the Roundhouse. Forest School is a club that happens in a woodland/outdoor environment, where the children will be able to try new and exciting activities that will help them develop new skills and make new friends. This will involve letting children have the chance to light fires and use sharp tools with very close guidance from the workers. I think you can tell from their faces what a great time they had!
"Hello, my name is Chloe and I am going to tell you all about Karate. Karate is a martial art sport which developed many of years ago. I go to Karate every Saturday at a club called Junior Warriors. We learn about doing blocks, long stance, short stance, punches and kicks also the basics. Everyone should come because it is a great experience."
"My name is Corey and I play for a football team called Highridge United. We are first in our league and we are in the semi final in the cup. Come along to training and see if you can earn a place."
Contact details:
email: hufc@highridgeunited.co.uk
Lakemead Grove, Highridge, Bristol, BS13 8EA
"My name is Koriey and I am 7 years old. I play football every week for Spartak Football Club. I have been playing for 10 months now and I train every Thursday night at Knowle Lodge from 7.00pm - 8.00pm. We have lots of different activites to do when training such as, dribbling, passing, shooting, press ups, star jumps, squats. We are currently not in a league because we are not old enough but we still play friendly matches every Sunday against other teams. My position is mid field! My nickname from all the other players is 'Lion' because I like to get stuck in and not worry about size. This season so far we have lost one match. Come and join us!"
Contact details:
email: bristolspartak@hotmail.co.uk
Hursley Lane, Whitchurch, Bristol, BS14 0QY

Lucia Archard (Lucia was featured in the September edition of 'Coarse Fishing' where she was praised for her fishing skills!)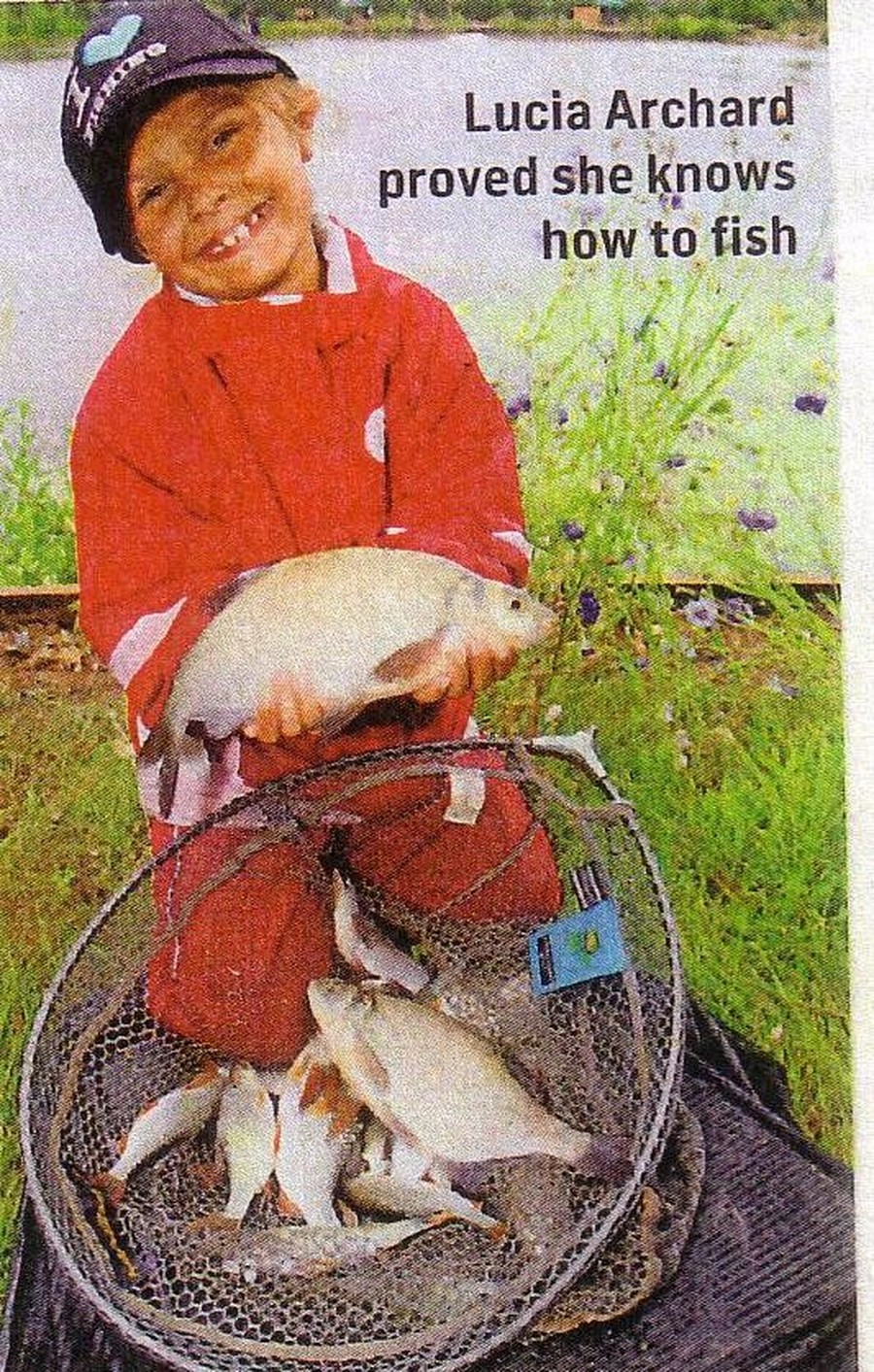 Do you go to a club outside of school? Do you think that other children would enjoy it? Please come and see Mr. Thomas and tell him about your club and where it is - even better bring a picture along of you at your club!